extent of the collection
The collection "Sammlung Funkenflug" includes not only aircraft models but also many pieces of flight operations and promotional material. The following is an excerpt from each of these three areas.
aircraft models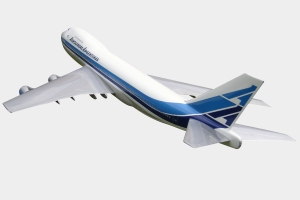 The collection includes models at a scale of 1:600 to 1:20. The first models of the collection were made of metal on a scale of 1:600. This collection was later replaced by models in 1:500 scale. Furthermore there are plastic models in 1:200 scale. Today the collection includes wood, plastic and metal models are in the scales 1:75 to 1:100. Special pieces are the wooden models in scales 1:50 and 1:20. In addition to these solid models, we are very proud of our cutaway models in various scales. These models allow a glimpse of their inner life and show among other things, the seating, galley and cockpit.
flight operations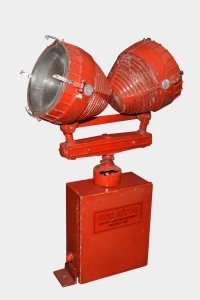 The collection area "flight operations" includes parts of aircrafts, discarded airport items, and everything what can be found in an airplane. The collection comprises for example
runway lightings,
a gangway,
a door of a Boeing 707,
airplane windows,
airplane seats (First and Economy Class),
a galley,
trolleys,
dinnerware,
safeties,
inflight magazines,
playing cards,
uniforms
and much more.
dinnerware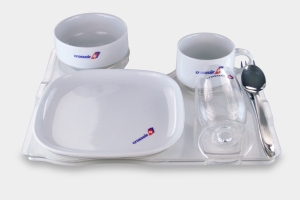 The collection includes complete dinnerware from different international airlines. The recently published volume of the catalogue series "Design in the Air" gives an overview of the dinnerware collection.

media and promotional material
The collection includes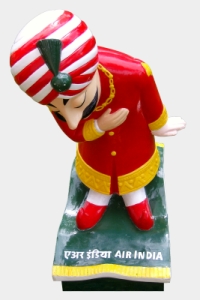 books,
videos,
CDs,
DVDs,
mugs,
caps,
key fobs,
mascots,
wines,
pennants,
ash trays,
stationery,
cardboard cutouts
and much more.
cardboard cutouts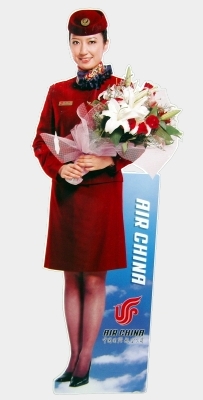 The collection of cardboard cutouts needs to be highlighted. It includes, for example, the pilot of LOT, a double figure consisting of a female and a male flight attendant of Emirates, various penguins of Aerolineas Argentinas, an air traffic controller from Frankfurt airport and many more.