Design in the Air
Volumes of the catalogue series 'Design in the Air' are written in German and published in irregular intervals. Each volume is dedicated to a specific area of the collection "Sammlung Funkenflug".

The current volume was published in autumn 2009 with the title 'Geschirr an Bord' (dinnerware on board) and shows dinnerware of different airlines from three decades.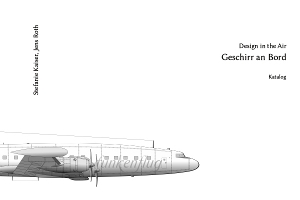 Stefanie Kaiser, Jens Roth
Geschirr an Board
Design in the Air, Vol. 1
Self-published, Klettgau 2009
118 pages, ISBN 978-3-00-028861-6




You can purchase the book for 39.90 € plus shipping.
Please send us an e-mail with your postal address. We will send our account information. After we have received your payment, we will send you your copy.